Elegant Wedding Invitations by Basic Invite
Tell me something… Think back to the last time you received an unexpected hand-written note in the mail. How did you feel about it? Did you hate it? No! I bet you loved it! Just like printed photographs haven't gone out of style, paper invitations are still very much on trend. Why? Because people love thoughtful, intentional notes from their loved ones. It is no different when it comes to inviting your absolute favourite people in the world to your wedding. And if it is time to invite your loved ones, Basic Invite has a wonderful selection of elegant formal wedding invitations for you to choose from.
Check out these wonderful features…
Limitless Color Options
Basic Invite stands out among others with its extensive colour selection. With their convenient online preview feature, you can instantly visualize your selected design and personalize every element on the card to your liking. With an impressive selection of over 180 colours, you can be assured that your invitation will be precisely tailored to your design preferences.
Personalized Printed Samples
The folks behind Basic Invite believe in the importance of perfection. That's why they offer the unique opportunity to order a printed sample of your actual invitation before placing your final order. This way, you can assess the paper quality, ensure a flawless print, and guarantee that your card is exactly what you want it to be. Speaking as someone who orders many printed pieces like holiday cards, calendars, and canvases, I know that it is important to quality-check before investing in the final product. So I highly recommend that you take advantage of this feature.
Diverse Envelope Selection
With over 40 different envelope colours at your disposal, Basic Invite allows you to fully customize your invitation experience. Choose an envelope that harmonizes flawlessly with your invitation. Plus, all of their envelopes come with convenient peel-and-seal closures, ensuring a secure seal and saving you from the dangers of papercuts and dry-mouth from manually sealing all of your invitations.
Effortless Address Capturing Service
Simplifying the tedious task of gathering addresses, Basic Invite offers an innovative address-capturing service. Simply share a link with your guests to effortlessly request addresses from your friends and family. All of the collected addresses will be securely stored in your account, ready for selection during the design process. As an added bonus, they'll also address all of your cards for you. No hand cramps!
Radiant Foil Finishes
Enhance the elegance of your invitations with stunning foil options. Basic Invite offers gold, silver, and rose gold foil cards, allowing you to choose between flat or raised foil designs. Whether you seek a touch of sophistication or a captivating shimmer, foil selections are guaranteed to leave a lasting impression.
Share This With A Bride
Who do you know who is tying the knot? Use the buttons below to share this post with them.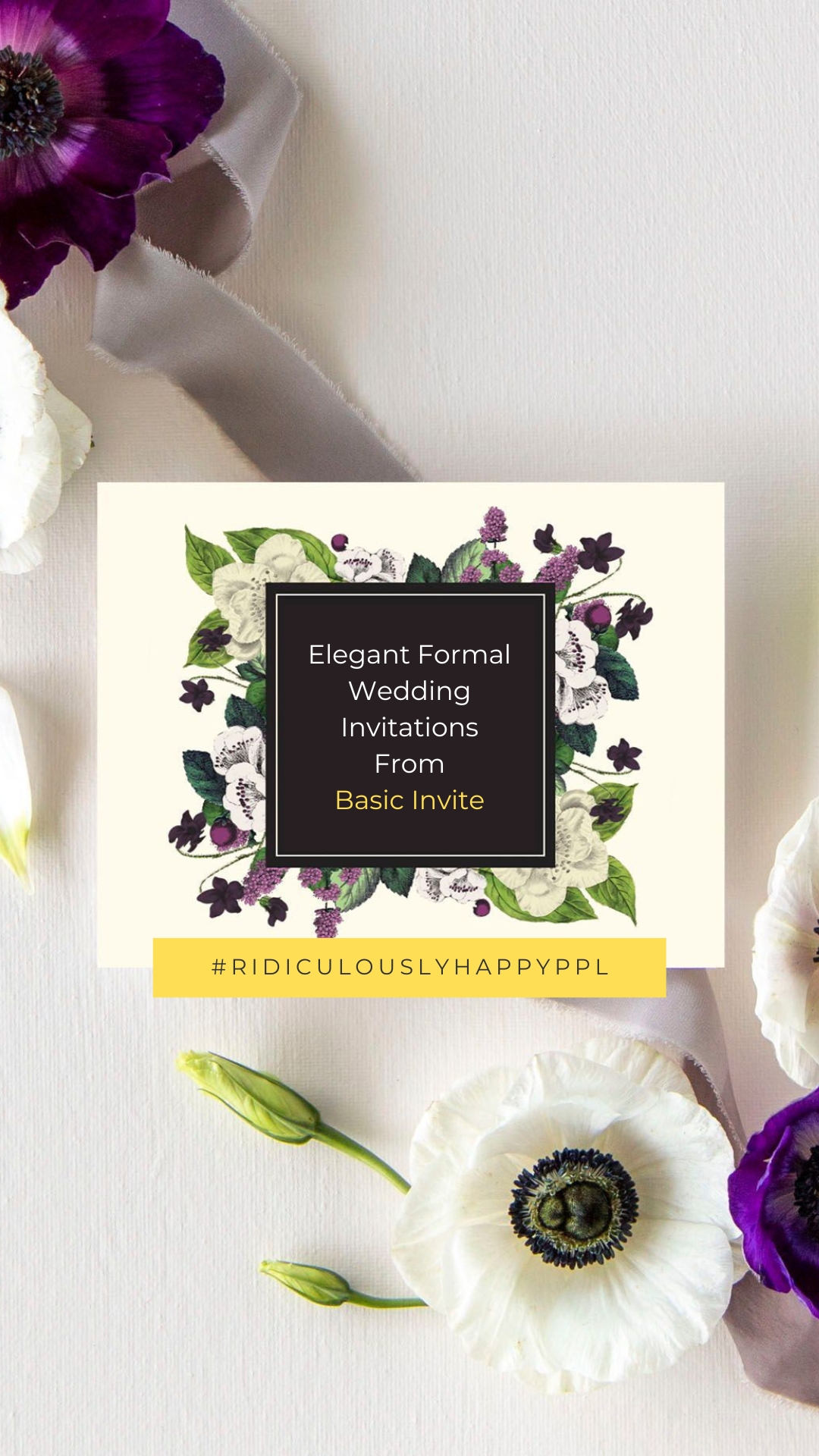 https://cdn.sophialemon.com/wp-content/uploads/2023/06/29095752/basic-invite-og.jpg
1260
2240
Sophia
https://cdn.sophialemon.com/wp-content/uploads/2016/08/03172555/logo-yellow.png
Sophia
2023-06-29 10:52:04
2023-06-29 10:52:29
Elegant Wedding Invitations by Basic Invite