In my line of work, I find there is always one person in a couple who uses more words to get their point across than the other. Katie and Jennifer are no different. Take their descriptions of their first memories together, for example:
"My first memory of Jen was our first date. I had just gotten off a long double shift and smelled like old coffee and wine and was very nervous. We agreed to meet for sushi burritos and I had gotten there first and was sitting outside waiting. When I saw this tall, gorgeous woman walk up to me I recognized her from her photos but it was nothing like seeing her in person! I was instantly enamoured."
"My first memory of Katie was walking over to the sushi place where we had set up a date. I saw a woman in a denim jacket and I thought 'Woah.'"
That immediate attraction has carried through their relationship. They still look at each other like it's the first time they're meeting and they still get giddy just by standing close to each other.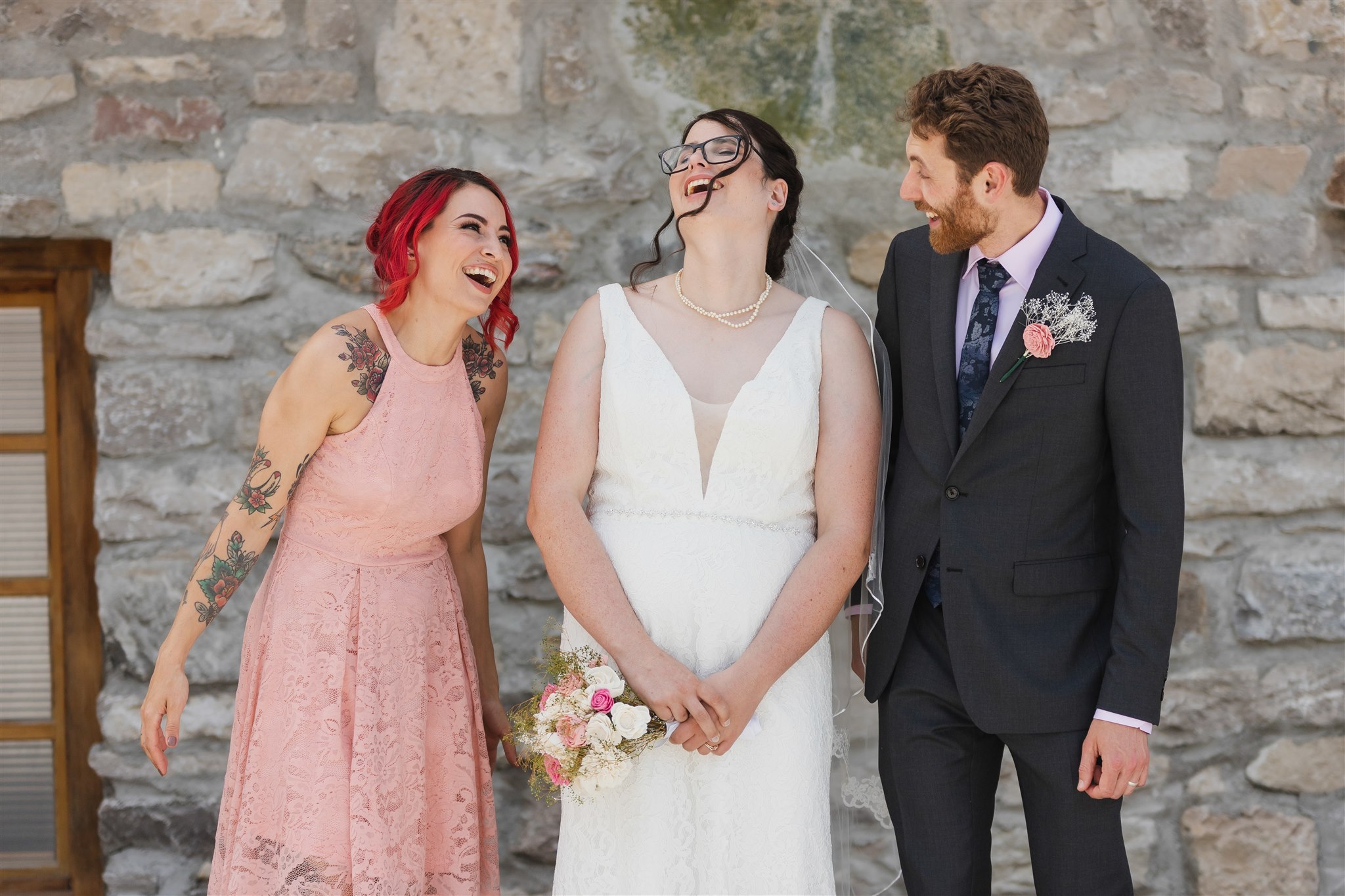 Hanover Wedding Photography
Are you getting married in the Hanover/Walkerton area? If so, let's talk wedding photography! Tap right here to book a consultation. I'll help you navigate this complicated and stressful process and help make it laidback and fun.
Share This With A Bride
Who do you know who is having a Hanover wedding soon? Use the buttons below to share this wedding with them to help inspire them.
https://cdn.sophialemon.com/wp-content/uploads/2022/06/26171415/brussels-lgbtq-wedding-photography10.jpg
800
1200
Sophia
https://cdn.sophialemon.com/wp-content/uploads/2016/08/03172555/logo-yellow.png
Sophia
2022-09-03 08:51:47
2022-09-03 09:37:59
Katie + Jennifer