Today marks the beginning of #SmallBusinessWeek! Supporting small businesses is essential for local economies and fostering entrepreneurship. The more we support local, the more we all benefit. So this Small Business Week, I have put together a list of ways you can support small businesses in your community.
Shop Local
Always do your best to buy products and services from small, locally-owned businesses in your community. Amazon might be convenient, but by shopping locally you will have a direct impact on the livelihood of your neighbours. Not only that, but COVID drove many small businesses online. Now more than ever, it is likely you'll be able to find local businesses with online shops, curbside pickup, local delivery, and nationwide shipping.
Leave Positive Reviews
Write positive reviews and recommendations on platforms like Google, Facebook, and TripAdvisor. Small business owners know that we're more likely to receive negative feedback than positive. Unfortunately, this means that customers are more likely to leave negative reviews for a bad experience than good reviews for an outstanding experience. By taking the time to write 5-star reviews, you will be directly helping small businesses gain more visibility.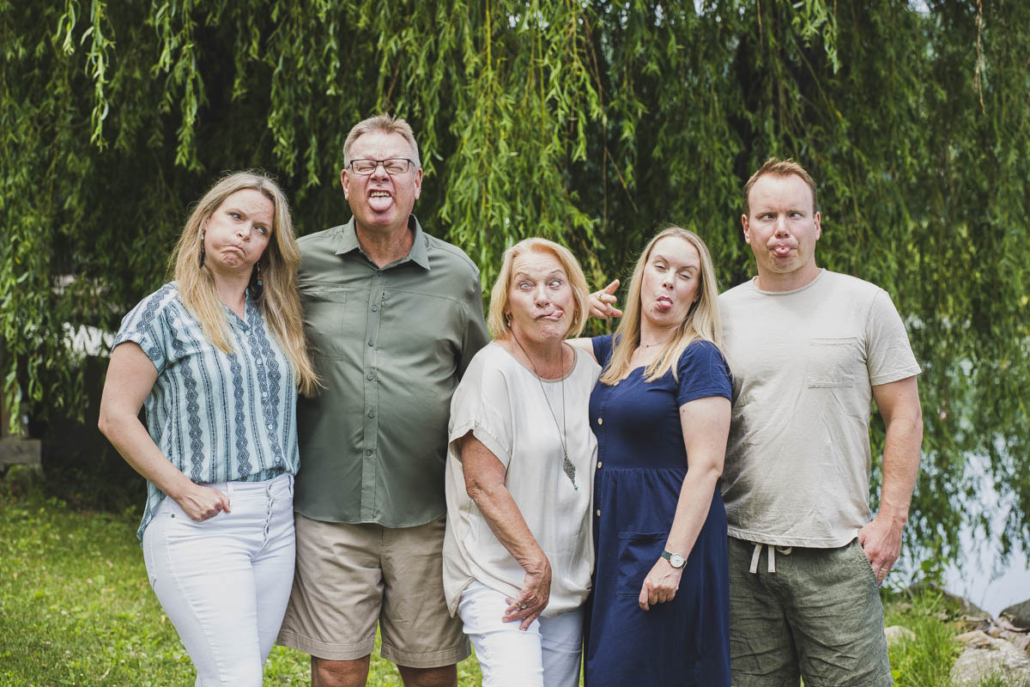 Follow, Like, Comment, Share
Follow local small businesses you love on social media. You can find these companies by searching for them on Facebook, Instagram, Pinterest, TikTok, and other social media platforms you use. Or just visit their websites to find their social media links.
Liking and commenting on their posts tells those platforms that their content is worth sharing with others. This small and totally free act of kindness takes little time and helps improve their online presence. And by sharing the posts you love, you will be introducing your own family and friends to the great products and services that you enjoy.
There are also benefits for you. By engaging with the content that you like, social media platforms will learn what sorts of things you want to see. This means that when you like, comment, and share, Facebook and other social media platforms will start serving up more of the content that you actually want to see and less of the content you don't want to see.
Subscribe to Newsletters
Sign up for small business newsletters to stay informed about their products, services, and promotions. The added bonus is that you will not miss out on important updates and information from companies that you love.
Fill out this form to subscribe to the Ridiculously Happy People Newsletter!
"*" indicates required fields
Attend Local Events
There are many ways to participate in business events. Craft fairs and farmers' markets are a great way to find unique, handmade gifts for special occasions from local artisans and crafters. You'll also meet farmers and other food producers to fill your pantry and freezers at a reasonable price.
Consider visiting local business networking organizations. Many groups welcome local patrons to meet their members. There you'll meet local businesses and service providers that you may need in the future.
Bored and not sure what to do with your time? Watch social media, check bulletin boards, and ask your friends about local workshops and classes. These are great opportunities not only to support local businesses but to make new friends and spend more time socializing and learning than scrolling through your phone.
Buy Gift Cards + Certificates
Purchase gift cards from small businesses to give to your family and friends for birthdays, anniversaries, and other special occasions. You can even keep them for yourself for future purchases. Purchasing gift certificates directly benefits the local businesses you want to thrive.
I, myself, provide photography gift certificates in any amount. Gift certificates can be put towards photography services, fine art photography prints like greeting cards and landscape prints, and custom photo prints like calendars. Tap right here to connect with me, complete and submit the form, and I'll walk you through determining the gift amount you want to give.
Enjoy Local Restaurants + Cafés
I, myself, am a huge fan of Starbucks. But my favourite cafés tend to be locally owned. This is where you'll find unique products and meet other locals who might very well become .
By opting for a local restaurant over a big chain, you are ensuring that your area enjoys more diversity. Your hard-earned dollars will also stay in your community. And these days, you will likely find your favourite local restaurants on platforms like Skip the Dishes and DoorDash.
Give Referrals
Have you worked with an up-and-coming service provider who did a great job? Provide them with a testimonial and refer them to your friends. This will help them build trust and credibility, especially with those you know who could benefit from their services.
If you know someone who would be a great client but aren't sure how to start the conversation, ask! The business should be able to help you start the conversation in a natural way.
Share This With A Friend
Who do you know who is always doing their best to support local businesses? Use the buttons below to share this article with them. They will learn more ways to support local businesses, which will also help your community.
https://cdn.sophialemon.com/wp-content/uploads/2023/10/13102901/support-small-business-week.jpg
1172
2240
Sophia
https://cdn.sophialemon.com/wp-content/uploads/2016/08/03172555/logo-yellow.png
Sophia
2023-10-13 10:39:11
2023-10-13 10:39:58
Support Small Businesses