Nirali knew that Krunal was proposing. It was pretty obvious when he came all the way from Chicago for a visit. She just didn't know exactly when or where it would happen. So she just enjoyed the car ride from Toronto and the view of the fall colours. In truth, she was all turned around. She had never been here before, so by the time they had arrived for Krunal's big Blue Mountain proposal she had nearly forgotten about what was going to happen.
Krunal had his speech prepared, but he was still a bit nervous to get started. He asked me, "So how do we do this?" My instructions…
"Walk over there…
OK, stop there!
Now it's all you."
He laughed, dropped down on one knee, and we got rolling.
Check it out: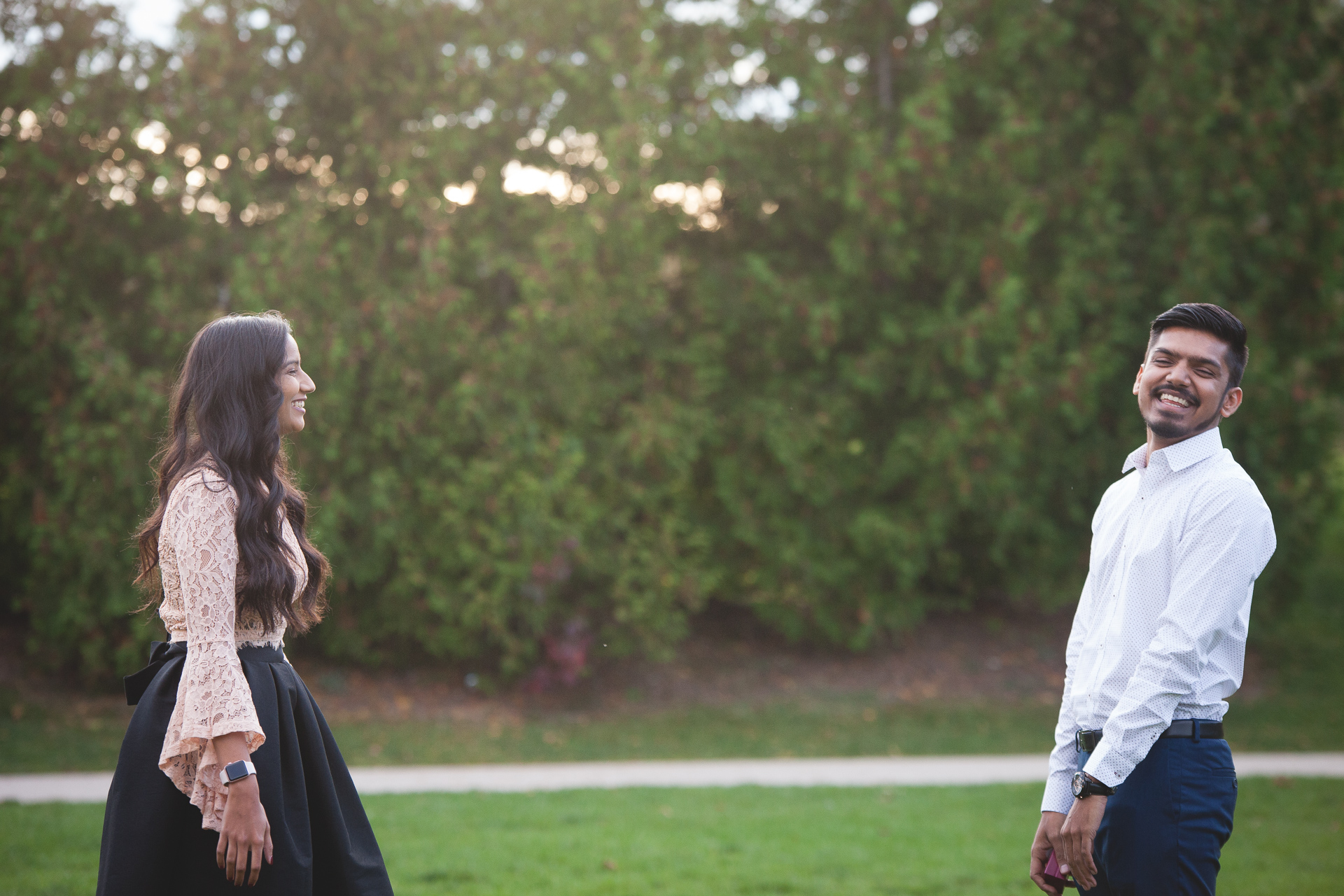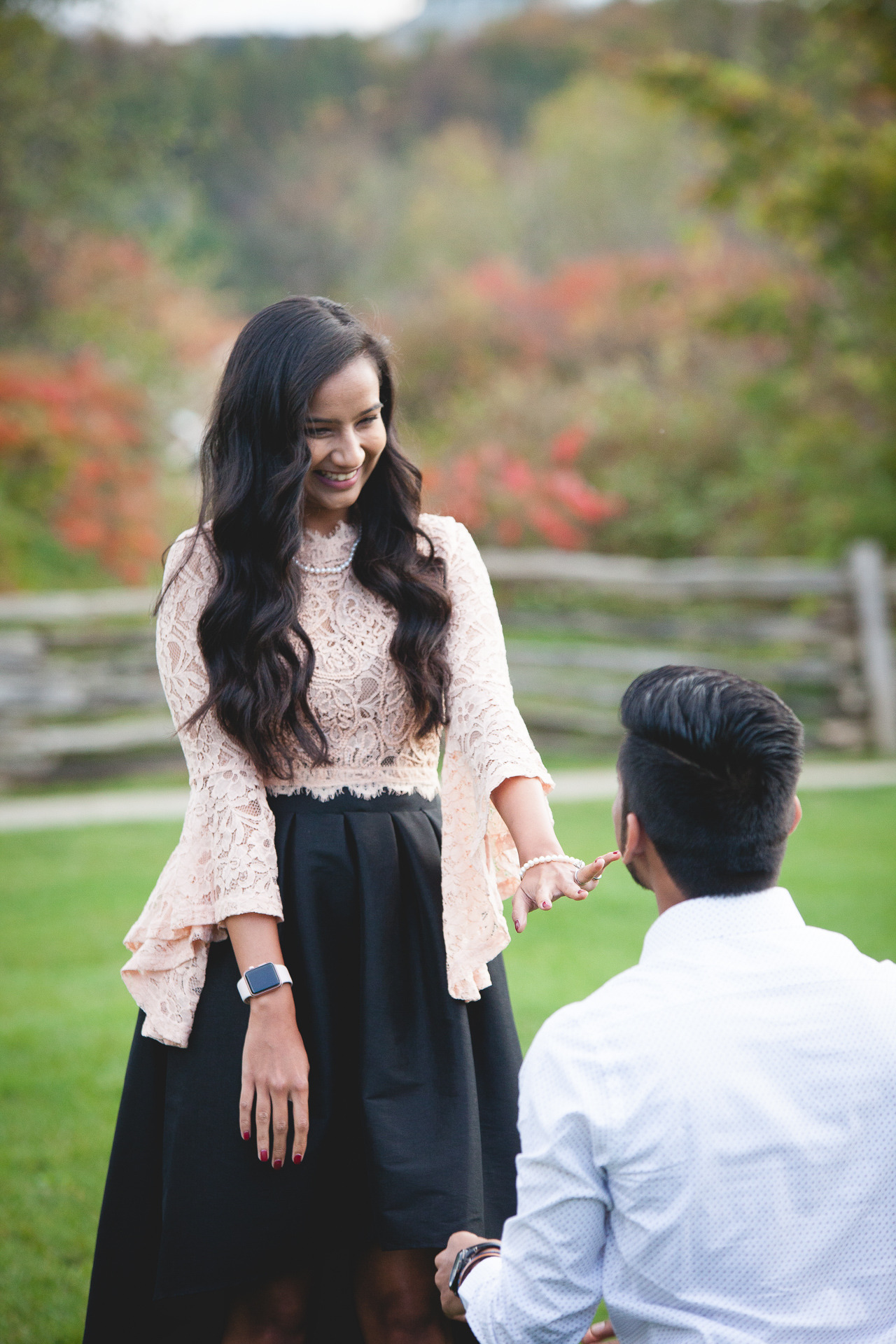 This is my favourite photo from Nirali and Krunal's proposal. Just look at Nirali's face. That's the, "OMG I just got engaged face!"
Get The Free Download
These two are absolutely stunning, aren't they? Nirali and Krunal were so prepared to be photographed, and it absolutely shows in their photos. Fill out the form below to get a copy of my Picture Perfect Guide.
"*" indicates required fields
SaveSave
https://cdn.sophialemon.com/wp-content/uploads/2017/11/01100503/blue-mountain-collingwood-proposal-016.jpg
1280
1920
Sophia
https://cdn.sophialemon.com/wp-content/uploads/2016/08/03172555/logo-yellow.png
Sophia
2017-11-14 11:35:05
2023-07-14 14:39:57
Nirali & Krunal