Funniest Wedding Bloopers from 2018
Weddings are not just a place for romantic happy tears. They are also a place for laughing so hard that you cry. And I have to tell you that I get to work with some of the most wickedly hilarious couples. Which is good, because I don't think I could survive as a photographer if I was crying all the time.
I know we're on the right track when I ask a couple what they're like together and they tell me, "Oh, not too serious. Pretty goofy. We just want to be ourselves!" As soon as the bride teases the groom, I instantly fall in photographer love. Because my absolute favourite couples to work with are the couples who laugh together. Uncontrollably. About absolutely nothing.
This is another roundup of my favourite moments from 2018. This time, though, it's all about the laughs and the screw ups. Weddings are full of bloopers and hilarious moments. In fact, I often create a bloopers folder for my clients to drop those blinking photos, or the snaps of them making ridiculous faces. These naturally hilarious moments are something my clients, like you, love to hang onto.
These Whoopsy-Daisies
Steve: Oh Jess! Your hair is in your face. Let me get that for you, all romantically-like!
I promise that I got a few photos of Zolt with his tongue in his mouth.
Bricklin: Come, husband! You're mine now!
These Dudes Who Know The Deal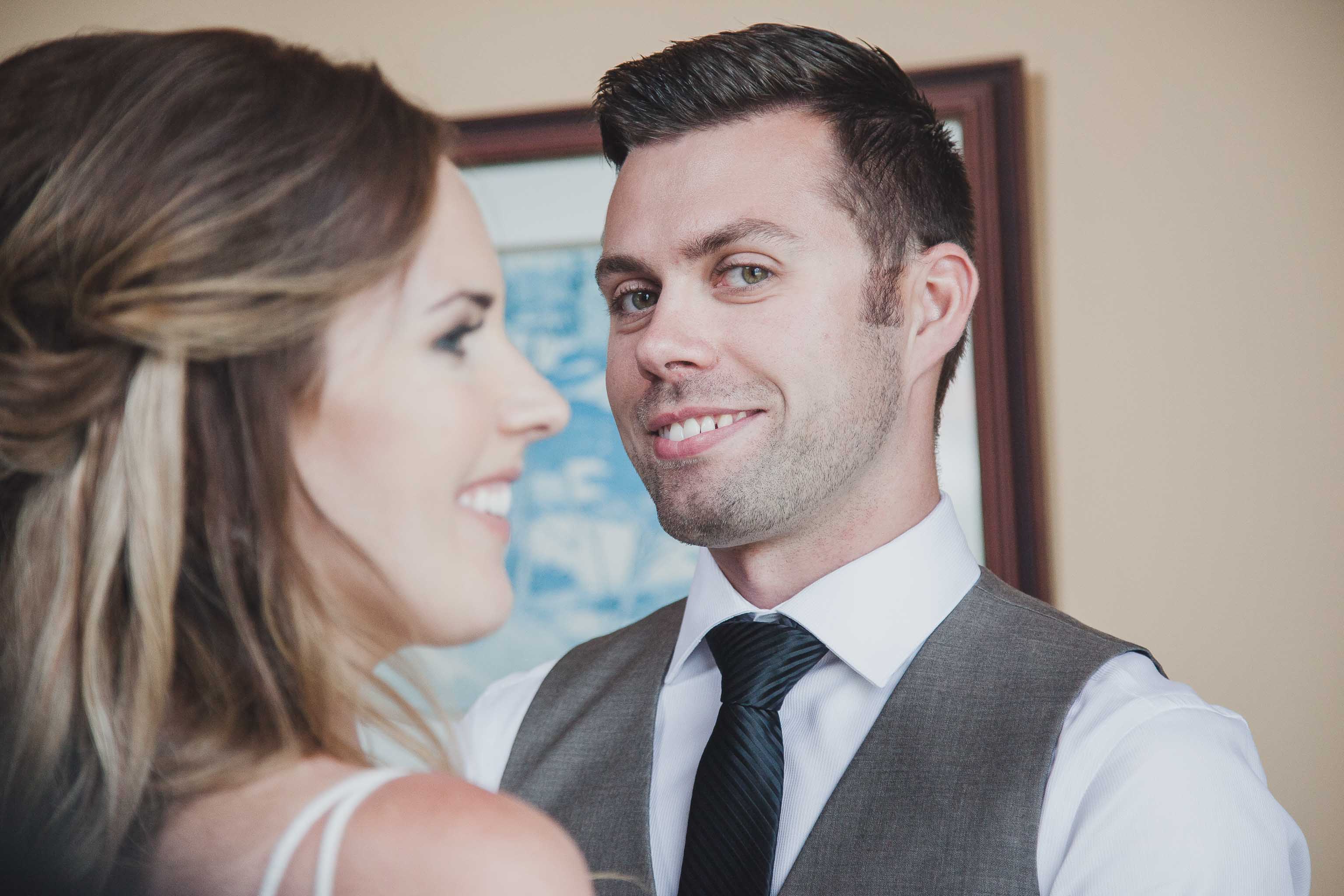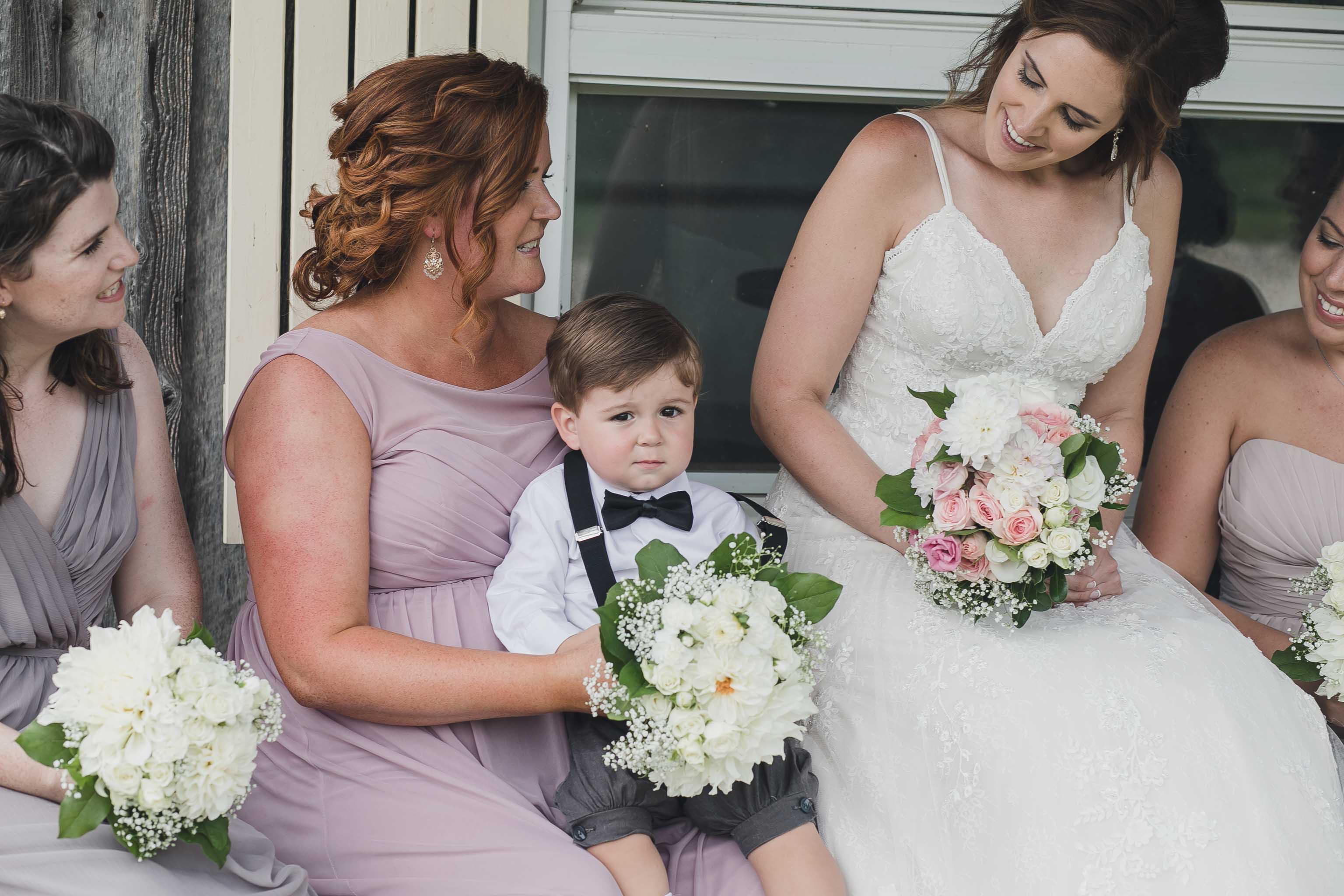 Here sits James, practicing his heartbreaker half-smile while the ladies dote over him.
These Kids Being Kids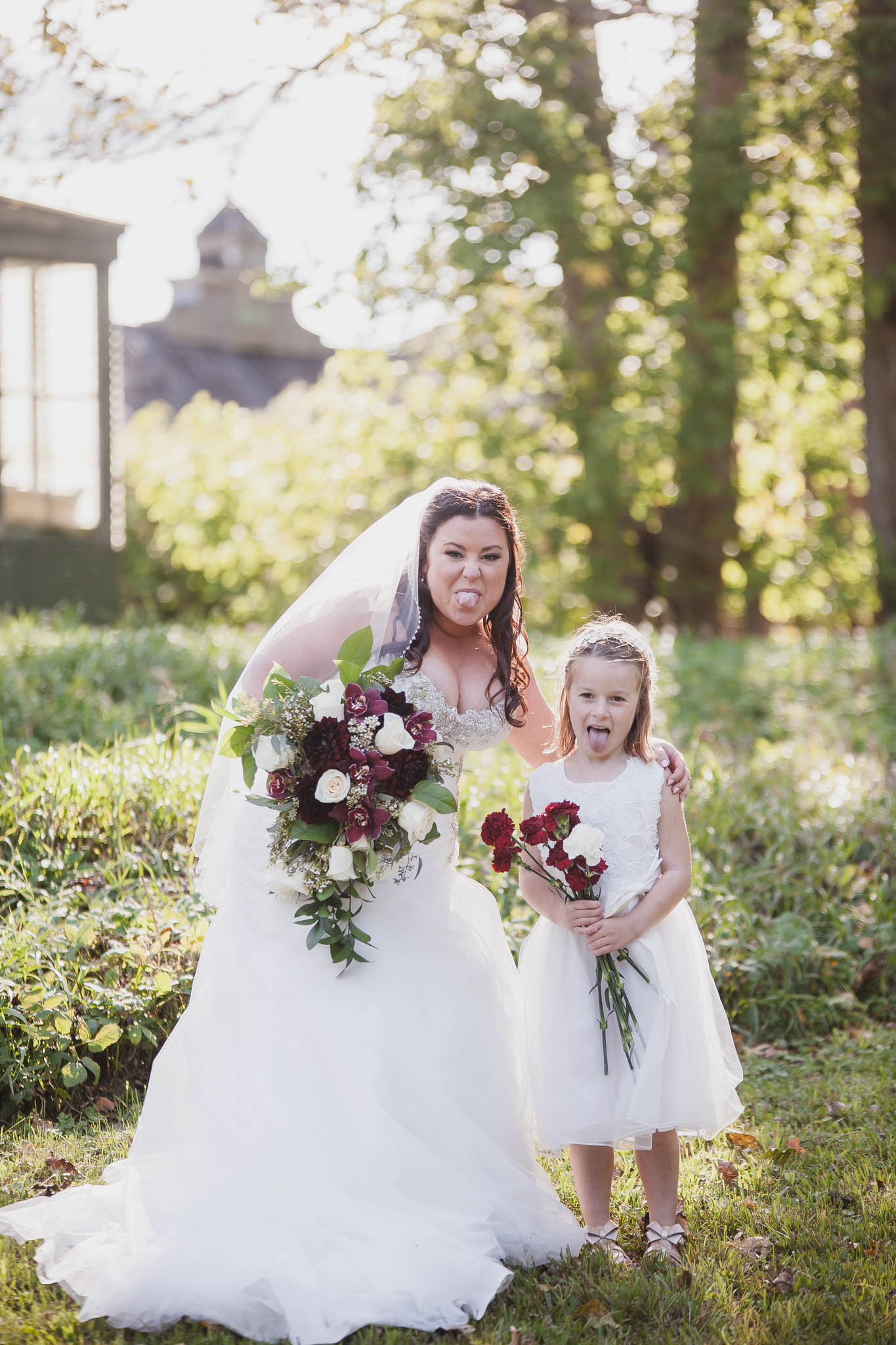 Speaking of tears… Crying children are a fact of life. At first they're terrifying: What happened?? Why is my child crying?? Then they're frustrating: When is she going to stop crying?? Then they're sweet: The tantrum has passed, and I love the post-tantrum snuggles. And in 20 years, the photos become great blackmail material.
These Signs Making Everything Clear
This sign is just honest!
These Wedding Parties Making Some Laughs
If I remember correctly, the cork landed very near me. But it was totally worth it to get these smiles!
Without fail, when I ask the wedding party to look at each other, one of the guys make this super awkward and over-exaggerated lean.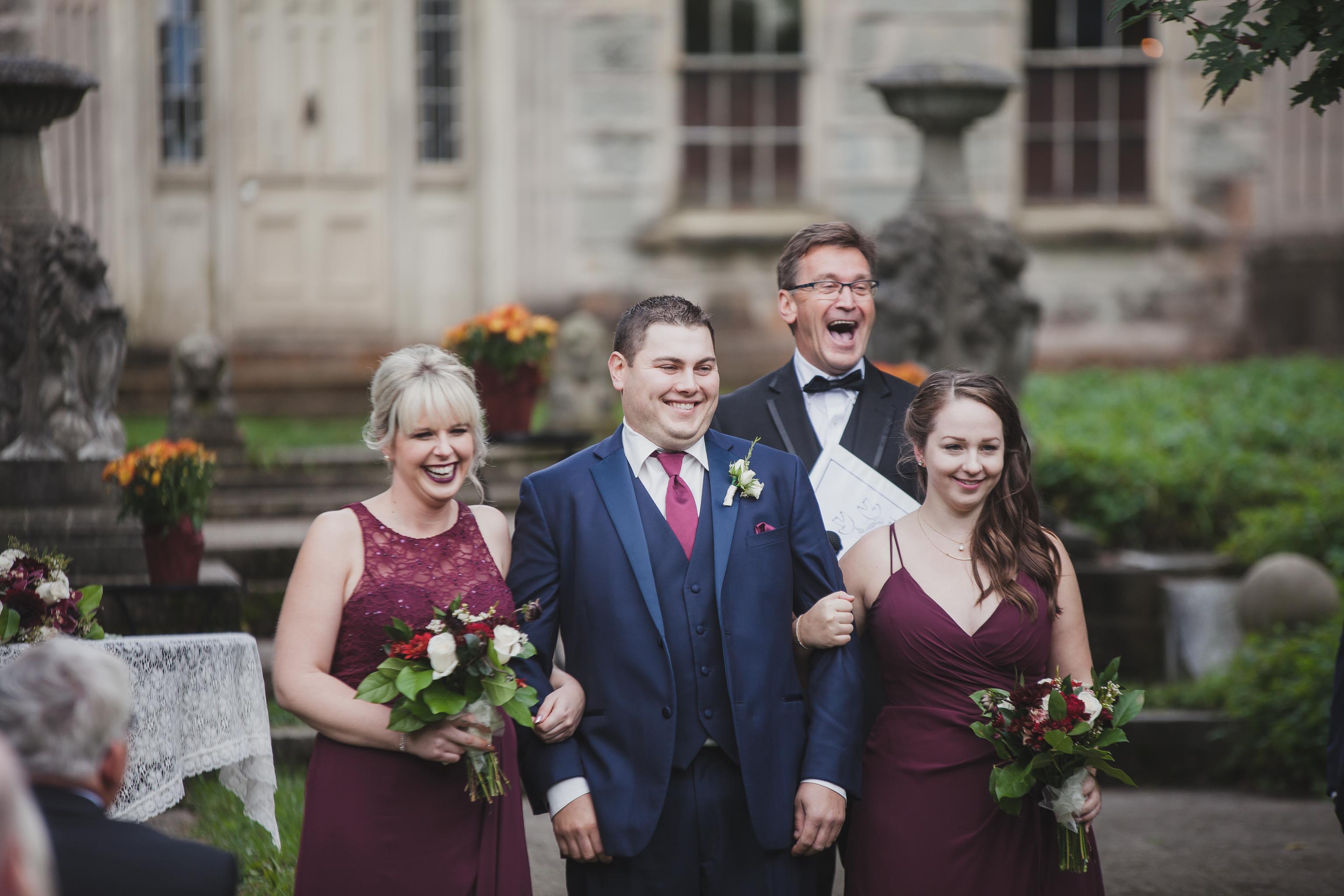 Sometimes you just have to take one for the team and escort two lovely bridesmaids, Kirby. You don't have to look so broken about it…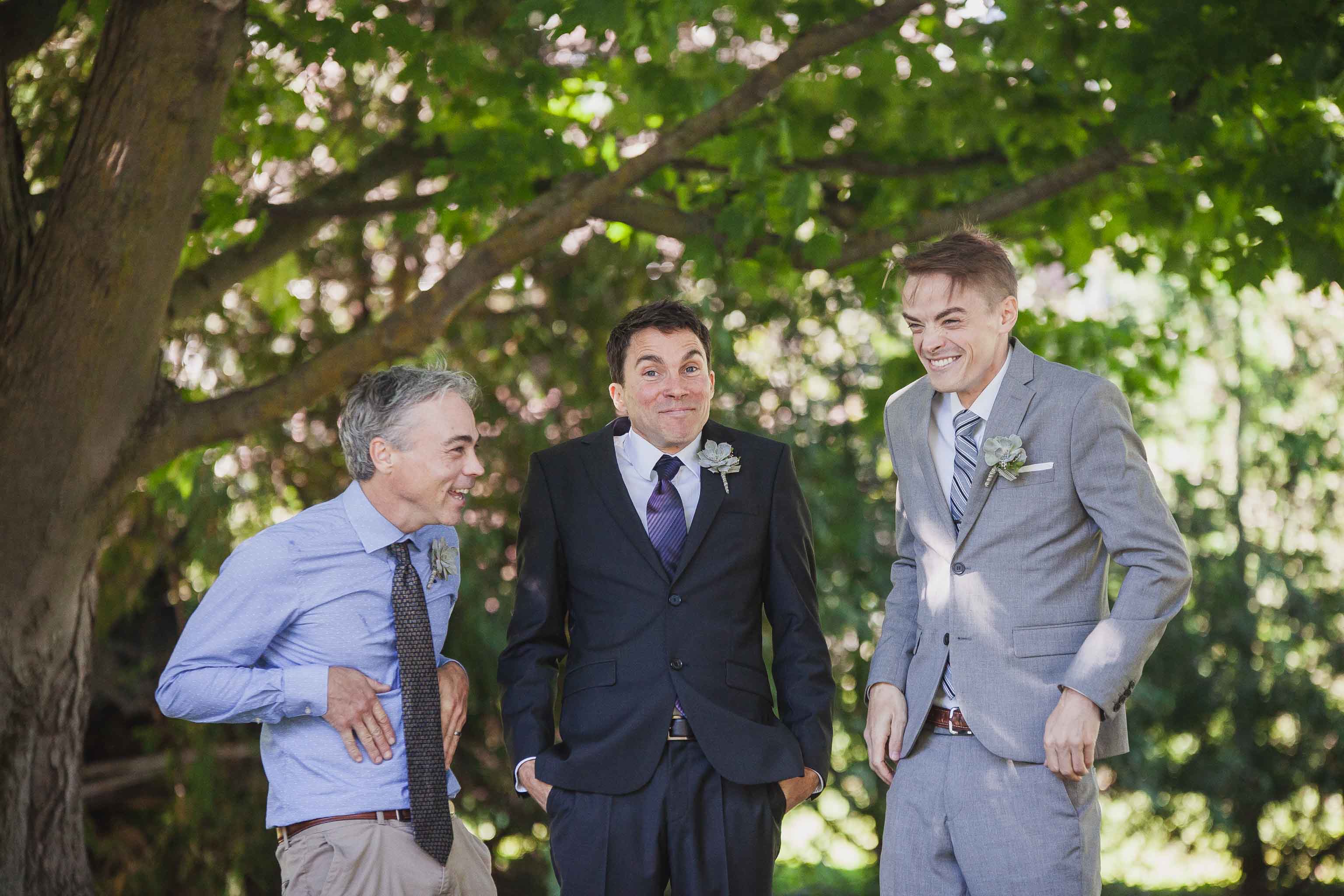 Truthfully, I didn't ask them to do this. They just did. Perfectly. And I love it!
No pictures, please.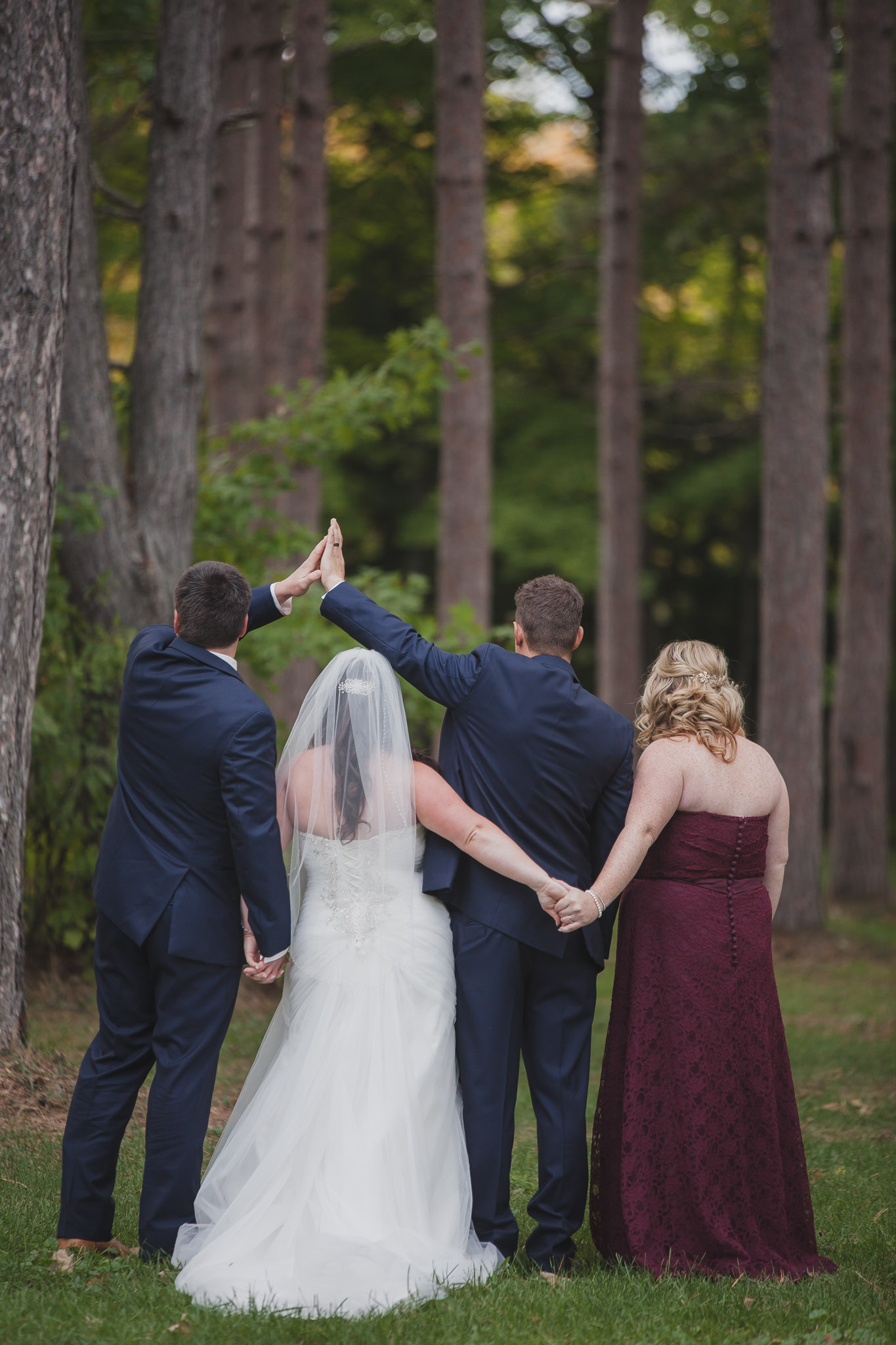 High five, man!
These Besties Being Total Weirdos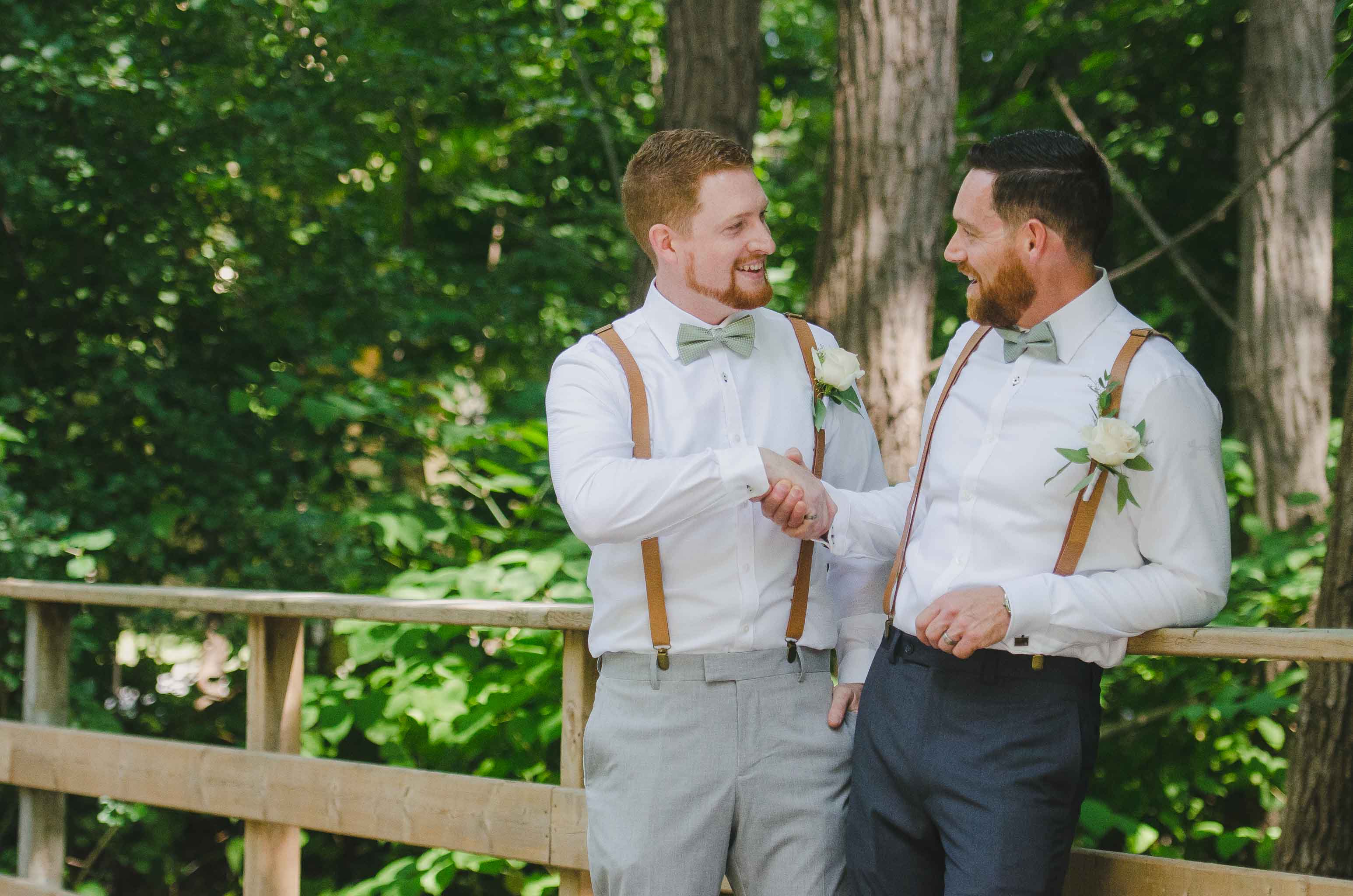 These Poorly Timed Blinks
Many photographers would discard moments like these. But they just crack me right up! Every single one of them. All the blinks, all the weird faces, and all the belly laughs. And that's how I want to send off 2018, and bring in the New Year! With ab-working laughter.

share this with a friend
Who do you know who loves to laugh? That friend who has made it their personal mission to make you laugh so hard that you cry.? Use the buttons below to send this their way. I'm sure they'll get a kick out of these moments!
https://cdn.sophialemon.com/wp-content/uploads/2018/12/09133257/funny-wedding-moments-from-2018-803.jpg
2048
3072
Sophia
https://cdn.sophialemon.com/wp-content/uploads/2016/08/03172555/logo-yellow.png
Sophia
2018-12-10 11:00:19
2022-02-24 13:06:09
Funniest Wedding Bloopers from 2018