Once, in the spooky month of October 2017, Teagan was invited to a Halloween party. She was excited to dress up and let loose. As soon as she walked in, she spotted a tall, dark-haired guy dressed as Georgie from the movie IT. Teagan couldn't take her eyes off him.
She finally got up the courage to talk to him, and as they chatted, she discovered they had a lot in common. Dan was charming and funny, and Teagan felt an instant connection with him. They spent the whole night together, dancing and laughing, and at the end of the party, they exchanged numbers.
From then on, they started dating and spent most of their weekends going out with friends and partying. They enjoyed their carefree lifestyle and had a blast together. As time went on and they got to know each other better, they started to enjoy the simple things in life, like taking their beautiful German Shepherd and other furry friends on long walks and exploring the outdoors. They realized that they wanted to build a life together. They talked about their future and how they wanted to start a family.
Then, one Christmas, as they finished up opening gifts and Teagan moved on to cleaning up, Dan pulled one last present out of the tree. The gift he had been sneaking out of work to get. The gift he told Teagan was an anniversary gift when she asked him why he was leaving work.
But it wasn't a Christmas gift or an anniversary gift. It was an engagement ring. And when he popped the question, she said yes! It was time to pop the champaigne in 2022, surrounded by their closest family and friends. They tied the knot in a small wedding ceremony at The Falls Inn and Spa in Walter's Falls.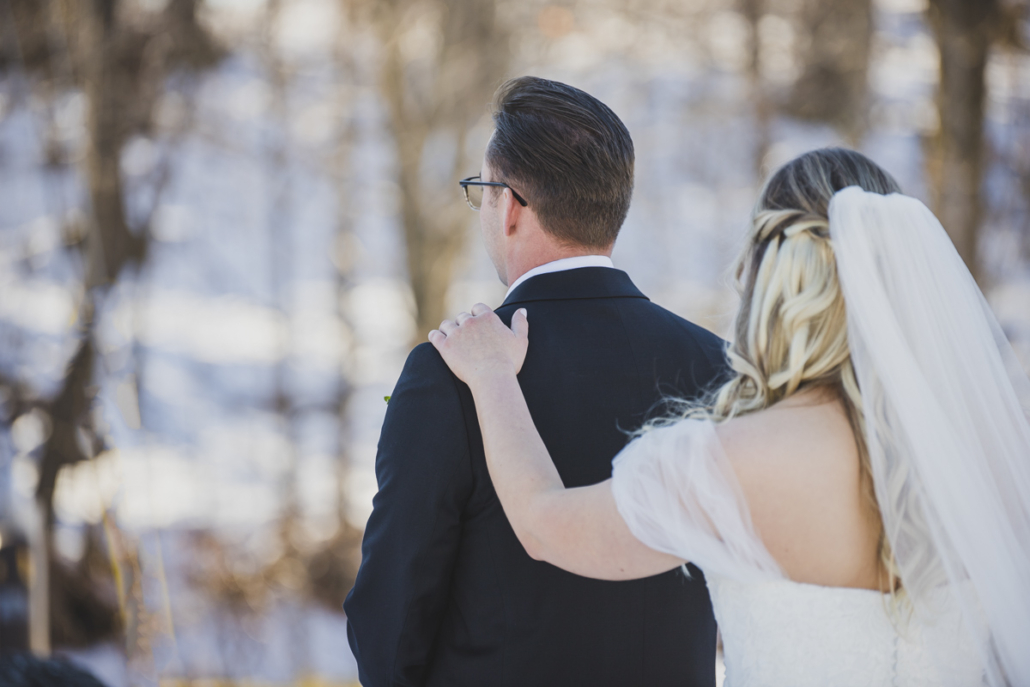 Wedding Vendors
Venue: The Falls Inn and Spa, Walter's Falls
Florist: Kimberley Lewis
Hair Stylist: Urban Hair Spa
Makeup Artist: Sarah Bunny Makeup Artistry
Officiant: Kevin Cleary
Videographer: Tarek Jadd
Walter's Falls Wedding Photography
The Falls Inn and Spa is a beautiful spot for a wedding. And if you are planning your intimate ceremony atop the waterfall, you're probably looking for photography to compliment the day, not take it over. You're in the right place to get that experience started. Tap right here to book a consultation where you can share what you're picturing for your wedding and start fitting photography into your plans.
Share This Wedding With A Friend
Know someone tying the knot in a winter wedding? Use the buttons below to share this beautiful, intimate winter wedding.
https://cdn.sophialemon.com/wp-content/uploads/2023/03/21085007/collingwood-wedding-photography-172753-6053.jpg
800
1200
Sophia
https://cdn.sophialemon.com/wp-content/uploads/2016/08/03172555/logo-yellow.png
Sophia
2023-03-21 09:41:48
2023-03-21 09:50:16
Teagan + Dan